New book from Michael Bevilacqua coming soon.
There is writing about horses in the book but it is not a book about horses.
It is going to be about love. In the convoluted world in which we humans live, love is still our greatest attribute. I think the world needs more of it and I want to remind people.
It is about angels. Not sitting somewhere on some cloud but the people around you. Even strangers. This is down to earth.
It is about the daily reality that we live, yet, knowing we need something more. Standing up for the true voice from within the beauty of the heart. It is about time that somebody says something...
Something that matters to you.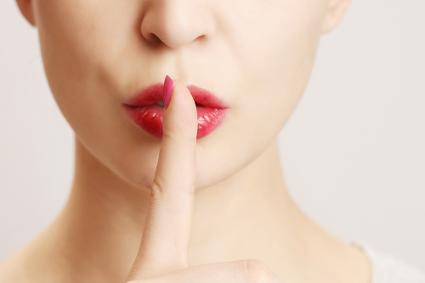 A snippet of new book... proposed title: 'Four Horses and a Bread Machine'...
Fifteen years. If someone told me the life that I would be living today compared to that day fifteen years ago, it would seem like creative fantasy and, certainly, unbelievable. It is quite possible that your own life has undergone dramatic changes in spans of ten years. It may be a change for the better or for worse but your entire life situation can definitely be far different in so many ways. In ways that you never imagined possible only ten years ago.

If you go back even further, what are the events in your life, moments that occurred, like someone you met while standing in a line, or, decided to take a particular job, a class you enrolled in, where you chose to live? These are such events that affected the trajectory that your life would take. Simple moments that unfold into your life experience. So cliché, but life is a roller coaster ride with ups and downs and unexpected turns. Sometimes, if you linger in a life situation without making a decision, without making a needed change, whether you want to or not, the 'universe' will make a change for you. There can be joy; there can be hurt. We seldom walk out the other end of it all the same way that we walked into it. Although we learn, it does not necessarily mean that we emerge unbroken.
Michael Bevilacqua is on the Advisory Panel of the Equine Sciences Academy
ESA - Committed to providing the most comprehensive hoof care training and certification offered anywhere
Beyond conventional for a different way of life with horses encompassing knowledge, trust and personal growth for you and your horse.
Horse Encyclopedia
(The Horse Crucified and Risen) 1
Translated to English
Horse Encyclopedia (part I)
The Horse Crucified and Risen
After the book of the same name, the film is about the history of relationship between horse and man, main secrets of the horse and it's phenomenal nobility, intellect, possibility to love and to make friends, her main misery: closeness to humans. Documentary style with diverse historical examples. The film that started it all.
Alexander Nevzorov brought Haute Ecole to the new, humane level. He teaches horses to perform the most difficult elements of Haute Ecole, without any constraint, punishment, bridles, bits and does all this on a horse that is in a perfect collection.
This schooling is not effected through human dominance nor submission of the horse. We do everything to inspire, to enkindle a horse, to awake its interest and to reveal its full natural potential.
It is we who must adapt to the gentle nature of the horse and not the horse that must be subject to our selfish, forceful nature. If you feel that you have been missing something in the relationship with your horse, this film will show you why.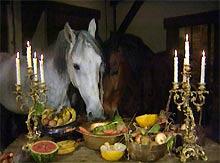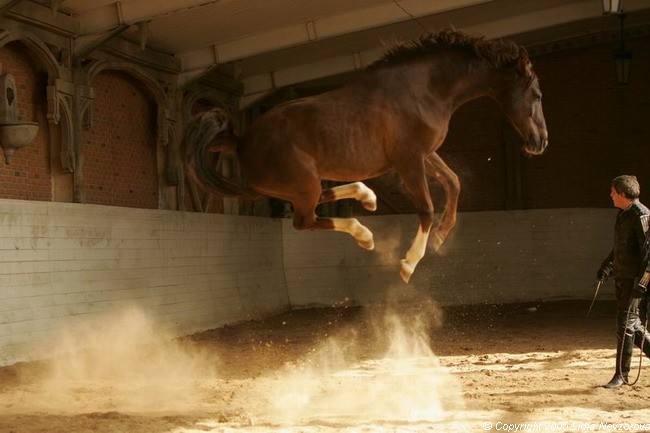 Nevzorov Haute Ecole Principles
Translated to English
Nevzorov Haute Ecole Principles
This film is an official release from the NHE school. It explains the general principles of horse education: Collection, Discipline, Lunging, Cordeo, Touching, Composure. Training a horse without any pain-causing means of control truly requires the highest form of mastery of horse-training skills. This film shows that the method is real and practical. Difficult elements of traditional riding schools, complete obedience, and a perfect collection without a bridle, halter or any of these tools were considered to be impossible and unachievable. Loving and trusting relations between horse and man are now possible without use of any means of restraint, thanks to the School method. The film shows how it is possible to study the true, live biomechanics of movement and difficult Haute Ecole elements which are natural and safe for a horse, and are not forced by men through implementing painful devices that injure the animal's mouth and nose.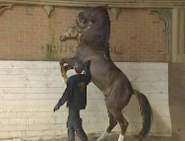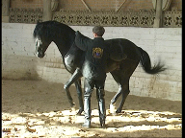 All films (DVD format) and books available from Amazon.com
BOOKS: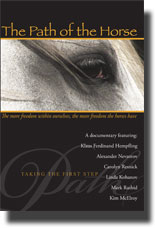 The Path of the Horse
By Filmmaker/Producer Stormy May
A horse trainer gives up her career to travel the world, searching for people who might unlock the secret of how to move to the next level of understanding with horses. What she finds is simple but is she willing to pay the price to take the path less traveled? This inspirational documentary explores the future of horse-human relationships and ultimately all human relationships. As our culture evolves from domination over nature into a partnership, we see this change being reflected in the work that people are doing with horses. This is a story of visionaries, of men and women who have made their life's work to develop and reveal their innermost thought and feelings through achievement of a synergistic balance with the horses's own elegant naturalness. Horses have a gift to share; teaching us how to develop community, leadership, trust and love within our own families through a connection that goes beyond words. The Path of the Horse takes an honest look at what we're doing with horses today and asks, "Is this the world we want to create?"
Run time: 60 minutes color
Spoken language: English
Subtitles are included on every DVD in the following languages:
German, French, Italian, Spanish, Danish, Polish, English
Free Full Length Documentary on YouTube