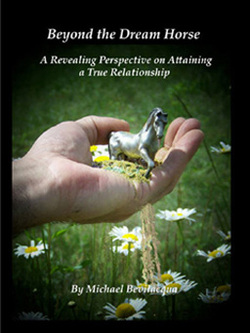 Archived Articles written by Michael Bevilacqua, author of the book, 'Beyond the Dream Horse - A Revealing Perspective on Attaining a True Relationship'.
The links below provide the individual articles as listed.
Want to display the entire 2011 Article Series on one page? Click Here
A compilation of chosen articles from the 2011 series in an 8x10 full color coffee-table-style book.
Insightful, informative and personal, the diverse individual articles and photos help to shed light on the understanding of ourselves and horses.
Articles of 2012 (Volume 2) available at www.beyondthedreamhorse.ca
Both books available on Amazon (Free super saver shipping on orders over $25)